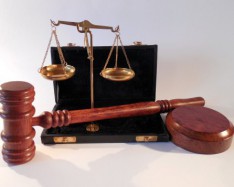 Britanski LGBT radikalni aktivisti zahtevajo od Bermude, da uzakoni homoseksualno ideologijo!
06.02.2018
British legislators urge Bermuda to withdraw ban on same-sex marriages
LONDON, United Kingdom (CMC) — British legislators have expressed disappointment that the Bermuda government is backtracking on marriage equality and has urged the British Overseas Territory to withdraw legislation banning same-sex marriage.
Minister of State at the Foreign Office, Sir Alan Duncan said the United Kingdom was "disappointed" by the Bermuda Parliament's decision while Opposition Labour parliamentarian Chris Bryant called on Bermuda's Premier David Burt and Home Affairs Minister Walton Brown to withdraw the legislation banning same-sex marriages.
A decision by Britain to overrule Bermuda's attempt to ditch same-sex marriage would be "an exceptional step", the House of Commons heard Monday night.
Sir Alan said a number of UK Overseas Territories had moved to introduce same-sex marriage, but that Britain had no plans to impose it on its Overseas Territories.
Sir Alan was speaking during a House of Commons adjournment debate on Bermuda's 2017 Domestic Partnership Act, which was passed by the House of Assembly and Senate last month.
The legislation is designed to replace same-sex marriage with watered-down civil partnerships.
Governor John Rankin has yet to give his royal assent to the bill.
Same-sex marriages have taken place in Bermuda since the Supreme Court ruled in May last year that it was discriminatory to deny gay couples the right to wed.
The judgment was the result of a lawsuit brought by a gay couple, Winston Godwin, a Bermudian, and his Canadian partner Greg DeRoche, against the Registrar-General's decision to refuse to post their wedding banns. The pair eventually wed in Canada.
The Progressive Labour Party (PLP) moved to end same-sex marriage after it defeated the One Bermuda Alliance in last July's general election.
In a June 2016 referendum, which drew a less than 50 per cent turnout, the overwhelming majority of Bermudians opposed same-sex marriage and same-sex civil unions.
Sir Alan did not give any indication on what Rankin would do about the bill. But, if Rankin approves the domestic partnership law, same-sex marriages will be outlawed, although those that have taken place so far would remain valid.
Rankin has taken legal advice on the legislation and its constitutional implications and is still considering his decision.
Bryant, who is openly gay, told British legislators on Monday there had been eight same-sex marriages in Bermuda since last year's Supreme Court ruling and a further four banns published.
Sir Alan, the first openly gay Conservative MP in the House of Commons, said the UK would consider the implications of the proposed Bermuda law "very carefully".
The debate was scheduled after Bryant called on Foreign Secretary Boris Johnson to weigh in on the issue.
Bryant, a former overseas territories minister, who entered into a civil partnership in 2010, said "Bermuda and the premier of Bermuda — I hope you change your mind."
There was no immediate response from the PLP government. Bryant branded the Domestic Partnerships Act "a deeply unpleasant and cynical piece of legislation" that might appear "the same as civil partnerships in this country — but it is not".
"I have never seen a piece of legislation that so clearly declares, from the outset, that it is inconsistent with all the other laws in the land, including the Human Rights Act and the constitution."
Bryant said that Rankin was "entirely within his rights" to delay signing the bill into law or to refuse royal assent. He admitted that he had been told to "butt out" in some of the messages he had received.
But Bryant said he disagreed because the legislation "impinges on how Britain is viewed around the world".
He told the House of Commons that the bill would also affect cruise ships registered on the island.
Bryant said that cruise line Cunard, which had advertised gay weddings after the Bermuda Supreme Court decision last year paved the way for gay marriage, now feared it would lose the ability to perform the ceremonies.
Same-sex marriage is legal in England, Wales and Scotland but not in Northern Ireland, where the hardline Democratic Unionist Party blocked it, despite a majority in favour in the Northern Ireland Assembly.